5 Things To Look Forward To In Montego Bay For 2018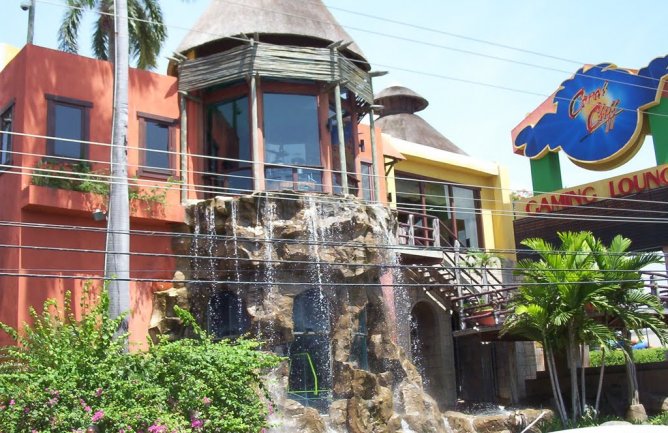 Montego Bay is known as the Tourist Capital Of Jamaica. The islands second largest city is home to most of the major all-inclusive resorts on the island, and one of the Caribbeans busiest cruise ship ports. Tourism in Jamaica hit record numbers with over 4 million visitors to the island in 2017. This trend is expected to continue in 2018, and a lot of that will be due to the exciting new developments in Montego Bay. Here are the 5 things I am looking forward to the most.


How Well Will Starbucks Do


The giants of Coffee opened their first Caribbean location last year in Montego Bay, and the grand opening was met with mixed reviews. Many were excited at the idea that Starbucks would choose Jamaica over all the other islands in the Caribbean, while others felt that it was a direct conflict with the "Buy Jamaica, Build Jamaica" philosophy and the islands very own Blue Mountain Coffee. However, in the last 12 months, Starbucks has doubled its export of Jamaican Coffee and has committed to tripling that over the next 12 months, introducing Jamaica's premiere coffee in over 1000 locations globally. I am curious to see how well Starbucks does in Montego Bay and if there are more Starbucks locations in Jamaica's future.

The Re-Opening Of The Coral Cliffs Casino


Jamaicans that are familiar with Montego Bay and visitors to the island that has stayed their many times in the past would probably be familiar with Coral Cliffs. Located on Gloucester Ave, also known as the "Hip Strip" Coral Cliffs was one of the most popular spots in Montego Bay for tourist to hang out at nights. It had a Casino, a restaurant, an arcade and an area for live music and it was one of the main reasons, the Hip Strip was known as the "Hip Strip" along with Margaritaville located directly across. Unfortunately, they were affected by a fire several years back and never re-opened and this significantly impacted the nightlife in Montego Bay. I am happy to report that Coral Cliffs was purchased by Margaritaville, and they are now renovating to re-open Coral Cliffs in Montego Bay. I do not have all the details yet on any new additions, but I do know they are building a bridge that will link Margaritaville and Coral Cliffs together, so that is super exciting. I will be sharing more details with you as soon as I get them, but definitely something to look forward to in 2018.

The Opening Of Spanish Court Hotel


Do you guys remember Breezes Montego Bay? When Superclubs decided to sell all their properties on the island, this was probably the only hotel that did not get sold. Mainly because the hotel itself was owned by the Jamaican Government and only managed by Superclubs so the property was not theirs to sell. It's been many years since Breezes Montego Bay closed down. This is about to change as Spanish Court has taken over the property and they are only a few months away from opening a brand new set of luxurious business suites in Montego Bay. You will be able to do short-term rentals with units boasting kitchenettes and a business centre. This is another exciting development on Gloucester Avenue aka Bottom road. A bonus is the new Starbucks is their neighbour as well as renowned Doctors Cave Beach.

Tracks & Records Coming


You know that Usain Bolt is the fastest man to ever have walked this earth. However, many of you did not know that the track legend is on his way to becoming a Jamaican business mogul as well. His famous restaurant and sports bar, Tracks and Records is about to open its third location, and that location is coming to Montego Bay and what better place than on the Hip Strip. This will be another significant boost to the Nightlife in Montego Bay and is located in-between the new Spanish Court and The newly remodelled Royal Decameron resort. I have enjoyed some yummy wings and a cold beer at the location in Kingston, so I am ready for this location a bit closer to home!

The Revival Of The Hip Strip


The famous "Hip Strip" in Montego Bay has not been so "Hip" over the past five years. With Coral Cliffs and Breezes shutting down, shops closing due to the lack of business, the only thing that survived was Margaritaville. However, 2018 will be the year that Gloucester Avenue or Bottom Road is once again known as "The Hip Strip." The Casino is re-opening, Spanish Court is coming, Usain Bolt is coming and Starbucks is already there. There is even a brand new plaza beside the Coral Cliffs with a fantastic coffee shop, Pizza spot and even a Jewish Kosher restaurant serving falafels ;) Once these venues have all opened there doors, expect to see more businesses coming in and many of the shops and plazas that were closed, re-opening. The Jamaican government has already allocated 11 million US dollars for all overhead cables and wires on the hip strip to be placed underground, and more than 35 million US dollars has been dedicated to streetscaping and beautification.

I will definitely be keeping you posted as I get more updates and information on the progress of these amazing developments. If you are not already following me on Instagram, please search for me and follow "Jamaica Travel" and "Jamaica Travel Girl" on Facebook and if you're thinking of visiting Jamaica, remember I can help. If you want to learn more about Montego Bay, send me a message on my contact page.
Ask A Question