5 Really Good Reasons I Recommend Visiting Kingston Jamaica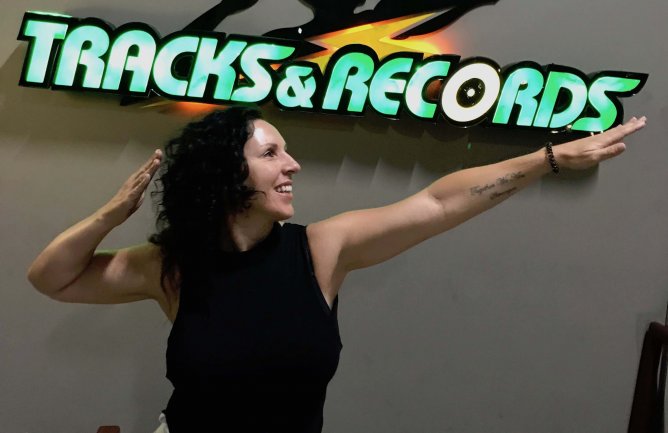 Kingston is the Capital city of Jamaica and the largest and most populous city in the English speaking Caribbean. However, due to years of bad press a violent history and lack of accessibility, Kingston is not as popular among visitors to the island as it should be. I didn't know much about Kingston until I moved to Jamaica a few years ago. Once I got to experience it and realised how much of Jamaica is in the city of Kingston, visiting the capital is now one of my favourite things to do, and I am here to give you 5 reasons why it should be yours as well.

Authentic Jamaican Experience

Jamaica is so much more than just beaches, mountains and Jerk Chicken. The Jamaican motto says "Out Of Many, One People" and you do not get to really see and understand exactly what this means until you visit Kingston. The ethnic and socio-economical diversity, the culture, the atmosphere, everything about Kingston is truly unique and authentic, and it is most definitely a part of Jamaica that you cannot experience anywhere else on the island. Kingston is home to approximately 15% of the island's population, from the wealthiest to the least fortunate Jamaicans. Kingston is the birthplace of reggae music and many of the islands most precious cultural treasures. It may not have the lovely beaches and the same laid-back atmosphere as Negril or Ocho Rios, but you will struggle to find a more enlightening and authentic Jamaican experience than a visit to Kingston.

Great Accommodation Options

You won't find all-inclusive resorts in Kingston, but there are many incredible hotel options, ranging from affordable to really luxurious and expensive. Many of you may have heard about the Pegasus hotel since that is where President Obama stayed when he visited Jamaica. Altamont Court, Knutsford Court, Courtleigh are all great and affordable hotel options in and around New Kingston. I have stayed at all of these hotels, but my favourite is the Eden Garden hotel. Small, cosy, affordable and the grounds are beautiful. Regardless of what your preference is, you will find something that suits your needs when it comes to finding a place to stay in Kingston.

Incredible Nightlife

Some if not all of Jamaica's best Nightclubs can be found in New Kingston. Popular spots like Fiction and The Quad hosts the islands top DJ's on a nightly basis so regardless of the day of the week if you feel like partying and dancing, there is always somewhere to go. Every weekend there are dozens of live concerts and local parties in and around the city. If you ask enough questions, you will learn about exclusive Yacht parties going over to the Private Islands known as Maden and Lime Cay. Strip clubs, sports bars, street parties, whatever it is that you are into, the nightlife in Kingston is the best in the Caribbean.

Amazing Attractions

Tourists should love Kingston because there are a lot of touristy things to do in and around Kingston. We all have heard of Bob Marley and know that his home which is now the Bob Marley Museum is right in the City of Kingston. Just outside the city, you will find the home of the world's number one Coffee, The Blue Mountains, or if you prefer to take a 30-minute drive over to Port Royal to view the historic city and enjoy the best fish the Island has to offer at Gloria's. Go for an early evening stroll inside the Emancipation Park, right after you take a tour, and grab an Ice Cream at the famous Devon House. There is so much to do and see when you are in the city you will need a few days to be able to enjoy it all.


It's Not What The Media Makes It Out To Be

Finally, let's talk about the Elephant in the room. It's a conversation that cannot be avoided because it's the number one reason why many are apprehensive about visiting Kingston. We are talking about the topic of "Safety". Is it safe to visit Kingston? The quick and easy answer is YES. The same way you would not go to certain parts of New York, Chicago, LA and most major cities in the world, it's the same way you avoid certain parts of Kingston. In almost 20 years of coming to Jamaica, I have heard of much gang-related crime in Kingston, but I have never heard of any tourist related crime. I have personally visited Kingston many times, and I have never felt unsafe or witnessed an act of violence. The media may paint an entirely different picture of what this city is, but what you see on the news is nowhere near the full story.
If you genuinely want to learn about Jamaica, that cannot be accomplished without taking a trip to Kingston. There is just too much about the island of Jamaica that is contained within the walls of this famous city. Kingston is more accessible than ever with more direct flights from Major cities to the Norman Manley International Airport, the new North-South Highway that runs from Ocho Rios to Kingston has shaved about an hour off the drive time. Don't be put off by the rumours. Seek the advice of a certified Jamaica Tour Guide, the Jamaica Tourist Board or a travel agent that not just sells Jamaica, but knows the island and every part of it.
Ask A Question